Revision of the genus Aphelinus Dalman (Hymenoptera: Chalcidoidea: Aphelinidae) in Norway with descriptions of 3 new species.
George JAPOSHVILI, Lars Ove HANSEN
Institute of Entomology, Agricultural University of Georgia, Tbilisi, Georgia
Invertebrate Research Center, Tbilisi, Georgia
Natural History Museum, University of Oslo, Oslo, Norway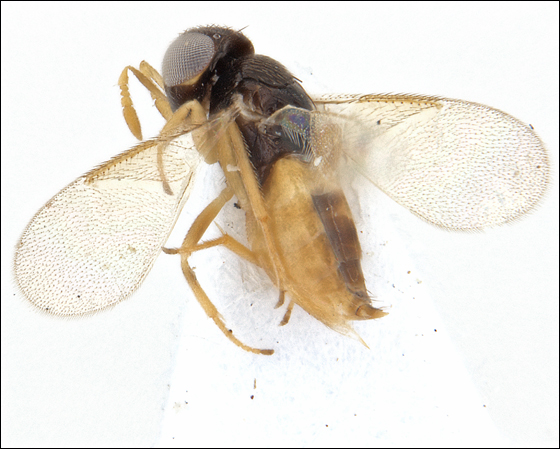 Aphelinus elvestueni. Foto: Geir Einar Ellefsen Søli, NHM, Universitetet i Oslo. Se større bilde av arten her, eller klikk på bildet.
Last ned artikkelen ved å klikke på lenka nedenfor.